Welcome to Trillion Servers Shop.
If you have any questions feel free to ask our staff in our discord.
Thanks for considering to donate to Trillion Servers.
Anything under the Garry's Mod Category is a Pre-Order Until it is fully online open a ticket for more info.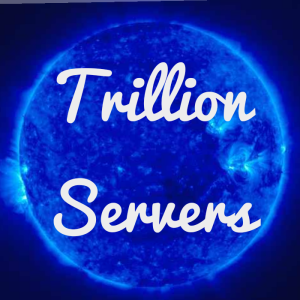 Terms Of Service
If you purchase a Monthly Rank and only pay for it one month and cancel just so you got it cheaper you will be banned from Trillion Servers.
If you are banned from the server you may not Chargeback or try to get a refund this is your responsibility to follow the rules.
Charging back will be a ban and we will send this to Paypal.
If you buy a monthly rank you agree that Trillion Servers can charge you each month for your Rank.
When you click buy you are accepting this Terms of Service(TOS)
Griffin H.(Founder)

Put into Affect:09/28/19

Edited:10/13/19
All Packages/Extras may take 24-48 Hours to be redeemed.
To make the process faster open a ticket in our discord by doing -ticket in bot-commands.
Top Customer